mar 13, 1911 - L. Ron Hubbard
Description:
Lafayette Ronald Hubbard (March 13, 1911 – January 24, 1986), better known as L. Ron Hubbard (/ˈhʌbərd/ HUB-ərd) and often referred to by his initials, LRH, was an American author and the founder of the Church of Scientology. After establishing a career as a writer, becoming best known for his science fiction and fantasy stories, he developed a system called Dianetics which was first expounded in book form in May 1950.
https://en.wikipedia.org/wiki/L._Ron_Hubbard
Added to timeline: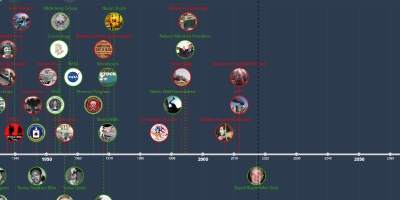 Life Through My Eyes in Time.
Trying to understand life around me in the times of now and ...
Date:
Images: