aug 13, 1961 - Berlin Wall
Description:
The Berlin Wall is built by the Soviets following the breakdown in talks to decide the future of Germany. Two days after sealing off free passage between East and West Berlin with barbed wire, East German authorities begin building a wall–the Berlin Wall–to permanently close off access to the West. For the next 28 years, the heavily fortified Berlin Wall stood as the most tangible symbol of the Cold War–a literal "iron curtain" dividing Europe.
By 1961, Cold War tensions over Berlin were running high again. For East Germans dissatisfied with life under the communist system, West Berlin was a gateway to the democratic West. Between 1949 and 1961, some 2.5 million East Germans fled from East to West Germany, most via West Berlin. By August 1961, an average of 2,000 East Germans were crossing into the West every day. Many of the refugees were skilled laborers, professionals, and intellectuals, and their loss was having a devastating effect on the East German economy. To halt the exodus to the West, Soviet leader Nikita Khruschev recommended to East Germany that it close off access between East and West Berlin.
In the West, the Berlin Wall was regarded as a major symbol of communist oppression. About 5,000 East Germans managed to escape across the Berlin Wall to the West, but the frequency of successful escapes dwindled as the wall was increasingly fortified. Thousands of East Germans were captured during attempted crossings and 191 were killed.
Added to timeline: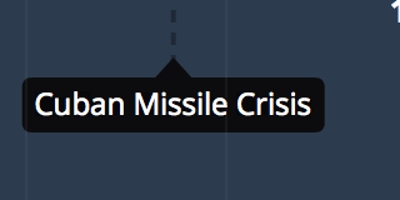 Y10 Elective Cold War Museum Assessment 2
Y10 Elective Cold War Museum Assessment
Date: