1h 31min, sep 6, 1901 y - William McKinley Assinated
Description:
On September 6, 1901, Czolgosz stood in line to meet president McKinley. He concealed an Iver-Johnson revolver with a handkerchief. (The day was very warm, and many people at the exposition held handkerchiefs in their hands to dab the sweat off their faces, so Czolgosz did not stand out.) When it was his turn to meet McKinley, Czolgosz raised his weapon and fired two shots. Only one bullet struck him, which punctured his abdomen and injured his stomach, pancreas, and kidney. McKinley's presidential security and possibly some of the people in line brutally beat Czolgosz before he was arrested and taken away.
https://www.britannica.com/list/9-infamous-assassins-and-the-world-leaders-they-dispatched
Added to timeline: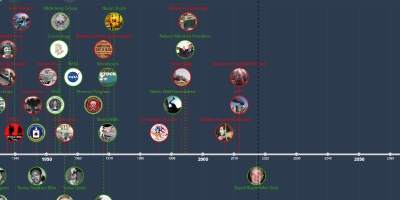 Life Through My Eyes in Time.
Trying to understand life around me in the times of now and ...
Date:
Images: