jan 1, 1970 - IMAX
Description:
-IMAX is a 70 mm motion picture film format and a set of cinema projection standards developed in Canada in the late 1960s and early 1970s.
-IMAX has the capacity to record and display images of far greater size and resolution than conventional film systems. Unlike conventional projectors, the film is run horizontally so that the image width is greater than the width of the film.
-IMAX is much harder to shoot with, however, it is currently being used much more frequently on high buget and highly sucessful films. This includes The Dark Knight franchise, Skyfall and most recently Dunkirk.
Added to timeline: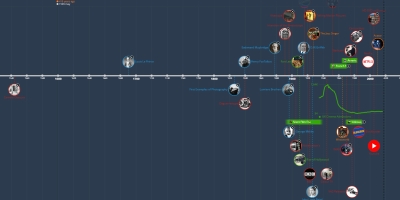 History of Film
Date:
Images:
YouTube: