may 7, 2016 - Stakeholder for cars as a danger proven through Tesla's first fatal autopilot car crash
Description:
A man by the name of Joshua Brown was killed when his Tesla Motors car's autopilot failed causing him to collide with an oncoming truck. The stakeholder would be the world viewing this incident as a technological glitch and proves how unsafe and unreliable these cars can be.
Added to timeline: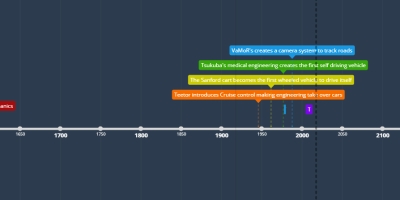 Self-driving cars' evolution timeline
This timeline goes through the major events that led to prod...
Date: