nov 21, 900 BC - Chavin de Huantar
Description:
stone, granite, hammered gold alloy (jewelry)
Northern Highlands, Peru. Chavin.
Place of worship, hub of cultural importance- "mother culture", spiritual, spread of art, part of a pilgrimage
2 building phases
spiritually powerful phenomenon > located near the confluence of the Hvachesca + Monsa rivers, and sat between 2 mountain ranges, natural joining of two into one.
motifs, stylistic, Contour Rivalry (when 2 bodies of art share shape/body/common line)
galleries= tunnels
Added to timeline: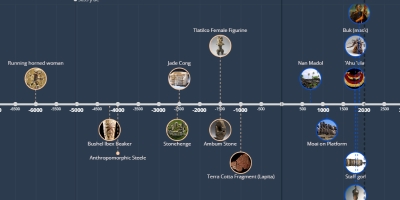 APAH timeline
Date:
Images: