dec 30, 1769 - Boston Massacre
Description:
A fight broke out between 50 or 60 colonies and a small group of British soldiers. While this fight was happening one of the soldiers accidentally slipped or got knocked out and shot at the colonists.
Added to timeline: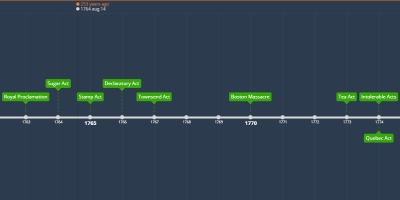 Josiah Banman
Causes of the American Revolution Timeline.
Date: