nov 11, 1900 - Malagan display and mask
Description:
20th century
Wood, pigment, fiber and shell
Papua New Guinea
Mask were used at funeral rites and bid farewell to the dead. Symbolic of many important subjects, including identity, kinship, gender, death, and the spirit world. Include representations of fish and bird. No two were the same since they couldn't be copied since the maker surrenders the right to the "copyright".
Added to timeline: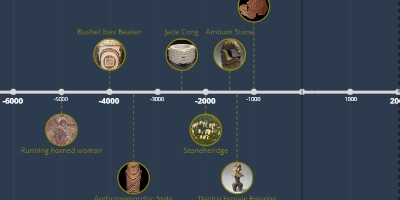 APAH Timeline
Date:
Images: