jan 1, 1850 - Bandolier Bag
Description:
based on bags carried by European soldiers armed with rifles, who used the bags to store ammunition cartridges.
Lenape are part of the Delaware tribe or First Nation and they were one of the first to make this bag.
Usually large in size and decorated with a wide array of colorful beads and ribbons, with a thick strap crossing a person's chest to allow it to rest on the hip.
We're especially popular in the late 19th century in the eastern or woodlands region today known as the U.S and Canada. Production by the Lenape was stopped by president Jackson due to the Indian Removal Act of 1830.
Added to timeline: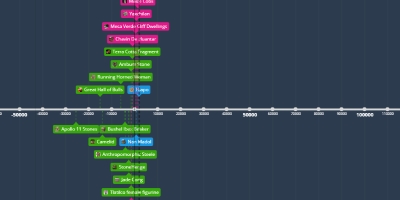 APAH Timeline
Date:
Images: