oct 10, 1900 - Malagan Display and Mask
Description:
This figure was made for malangan, a cycle of rituals of the people of the north coast of New Ireland, an island in Papua New Guinea. Malangan express many complex religious and philosophical ideas. They are principally concerned with honoring and dismissing the dead, but they also act as affirmation of the identity of clan groups, and negotiate the transmission of rights to land. ​
They are symbolic of many important subjects, including identity, kinship, gender, death, and the spirit world. ​They often include representations of fish and birds of identifiable species
It is made of wood, vegetable fiber, pigment and shell
Malanggan masks are commonly used at funeral rites,
which both bid farewell to the dead and celebrate the vibrancy of the living.
The masks can represent dead, anscestors, ges, or various bush spirits.
Added to timeline: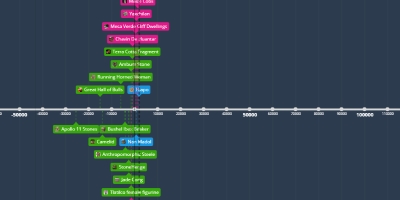 APAH Timeline
Date:
Images: