aug 8, 1846 - Wilmot Proviso
Description:
it prohibited the expansion of slavery into any territory acquired by the United States from Mexico as a result of a settlement in the Mexican-American War. The proposed amendment narrowly passed through the House of Representatives and was then defeated in the Senate.
Added to timeline: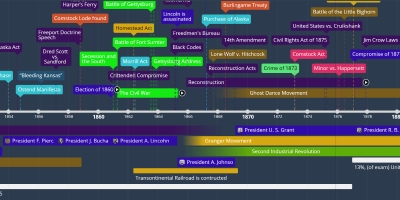 APUSH
Timeline for anyone taking AP US History. Its really importa...
Date: