jun 28, 1969 - Stonewall Riots
Description:
NYC police raided a gay club, sparking a riot among bar patrons and neighborhood residents as police roughly hauled employees and patrons out of the bar. It lead to 6 days of protests and violent clashes with law enforcement outside the bar.
Served as a catalyst for the gay rights movement in the U.S. and around the world.
Added to timeline: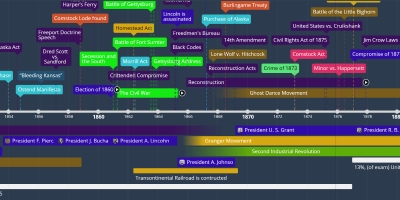 APUSH
Timeline for anyone taking AP US History. Its really importa...
Date: