jul 13, 1957 - Little Rock 9
Description:
was caused because of Brown vs Board
they began integrating African Americans into the public white schools. 9 kids were set to go to high school, and met a huge opposition from the Southern States. Many southern schools cancled school to stop intergration.
Added to timeline: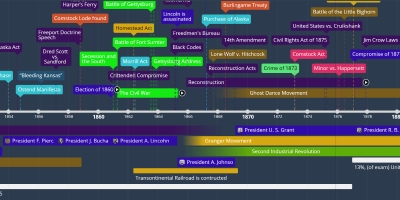 APUSH
Timeline for anyone taking AP US History. Its really importa...
Date: