feb 8, 1971 - My Lai Massacre Revealed to public
Description:
The atrocity produced outrage and reduced support for the war in America and around the world when details of the My Lai Massacre that occured in 1968 was revealed.
Added to timeline: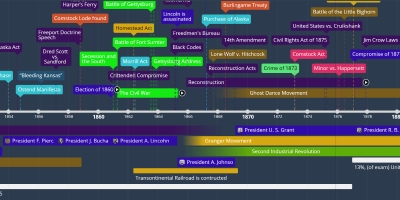 APUSH
Timeline for anyone taking AP US History. Its really importa...
Date: