mar 16, 1968 - My Lai Massacre
Description:
There was a military assault in a small Vietnamese village in which American soldiers under the command of 2nd Lieutenant William Calley murdered hundreds of unarmed Vietnamese civilians, mostly women and children. The military attempted to cover it up but it was later revealed in 1971
Added to timeline: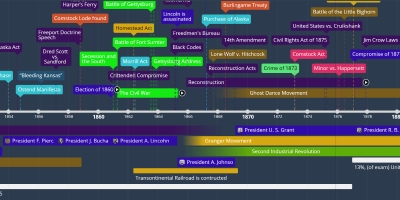 APUSH
Timeline for anyone taking AP US History. Its really importa...
Date: