sep 2, 1964 - Gulf of Tonkin Resolution
Description:
it was a joint resolution of the U.S. Congress in direct response to Gulf of Tonkin Incident. Furthermore, it gave LBJ authorization, without a formal declaration of war by Congress, for the use of military force in South East Asia.
Increased America's involvement in Vietnam.
Added to timeline: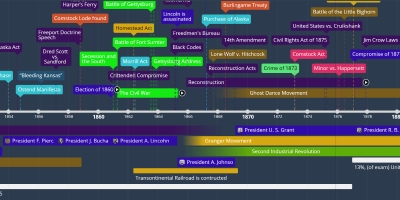 APUSH
Timeline for anyone taking AP US History. Its really importa...
Date: