aug 9, 1974 - Nixon Resigns
Description:
In the wake of the Watergate hearings, and facing almost certain impeachment, President Nixon became the 1st president to resign. Gerald Ford, who had replaced former VP Spiro Agnew, became president upon Nixon's resignation.
Added to timeline: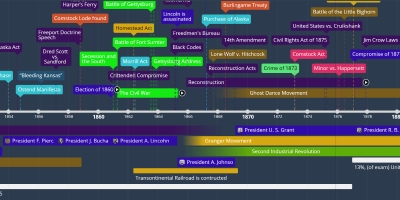 APUSH
Timeline for anyone taking AP US History. Its really importa...
Date: