may 26, 1973 - Roe v. Wade
Description:
The Supreme Court case ruled that abortion fell under the constitutional right to privacy, and mandated that it be protected during the first trimester of pregnancy (States could decide whether or not to protect it in the 2nd and 3rd trimesters).
Added to timeline: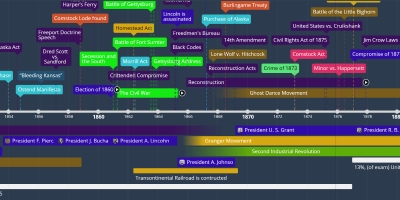 APUSH
Timeline for anyone taking AP US History. Its really importa...
Date: