jun 24, 1972 - Watergate Break-Ins
Description:
Nixon was caught spying on the Democrat headquarters. Though he initially attempted to cover it up, the news eventually leaked and Nixon was eventually forced to resign. The scandal also contributed to decreasing public trust in the government!
Added to timeline: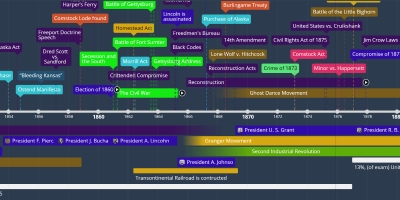 APUSH
Timeline for anyone taking AP US History. Its really importa...
Date: