mar 29, 1972 - Equal Rights Amendment/ Title IX
Description:
it forbidden discrimination based on gender, passed in Congress but failed to be ratified in the states. Title IX was passed as part of the Education Amendments, which forbade sex discrimination in education programs/activities.
Added to timeline: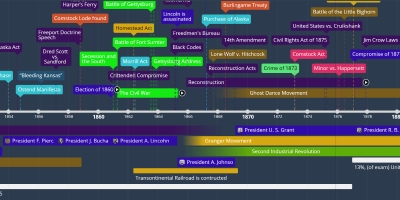 APUSH
Timeline for anyone taking AP US History. Its really importa...
Date: