may 14, 1955 - Warsaw Pact
Description:
Formed NATO organization in among Western European and North American to combat the rise of communism. Was a mutual defense coalition that became the centerpiece of the Civil War
Added to timeline: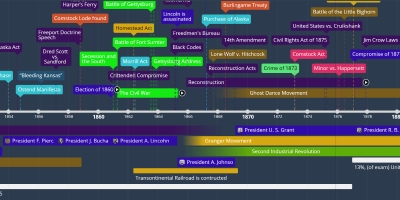 APUSH
Timeline for anyone taking AP US History. Its really importa...
Date: