aug 24, 1950 - Internal Security Act
Description:
in response to the red scare inspired by Joseph McCarthy, Congress passed this act. This gave Congress the power to investigate and deport immigrants suspected of supporting communism. Parts of the act were ruled unconstitutional in 1993.
Added to timeline: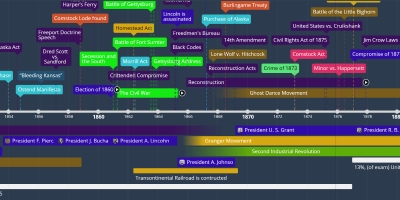 APUSH
Timeline for anyone taking AP US History. Its really importa...
Date: