jun 18, 1948 - Breaking of the Berlin Blockade
Description:
the Soviets blockaded Berlin to try to starve out the allies and gain control of Europe. The combined forces of the United States and Great Britain were able to break the blockade and airdrop supplies into Berlin.
Added to timeline: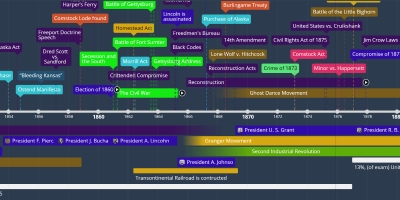 APUSH
Timeline for anyone taking AP US History. Its really importa...
Date: