apr 6, 1945 - Yalta Conference
Description:
Stalin, Churchill, and Roosevelt discussed Europe's postwar reorganization. The main purpose of Yalta was the re-establishment of the nations conquered and destroyed by Germany. It helped lead to the Cold War by giving the Soviet Union control over Eastern Europe. At the conference, the Soviet Union was given the right to control Eastern Europe. The USSR became bent on expanding communism.
Added to timeline: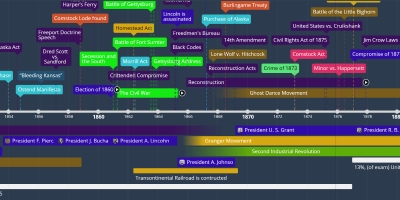 APUSH
Timeline for anyone taking AP US History. Its really importa...
Date: