jun 13, 1919 - Treaty of Versailles
Description:
it was a peace treaty between Germany and the Allied powers (Britain, France, Italy and the US) at the end of WWI. Included the establishment of the League of Nations but ignored the 14 Points and most of it forced Germany to take responsibility for the war's beginnings, prosecution, and conduct, as well as pay lots of money and loss their army.
Added to timeline: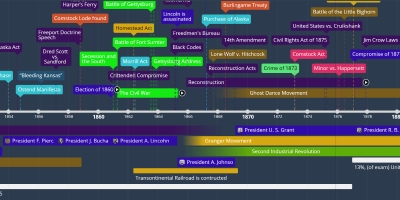 APUSH
Timeline for anyone taking AP US History. Its really importa...
Date: