may 8, 1898 - Teller Amendment
Description:
it was part of the joint congressional resolution authorizing McKinley to take military action against Spanish forces in Cuba and in the other Spanish possessions. Symbol of American idealism and mixed feelings about expanding outside the US continent.
Added to timeline: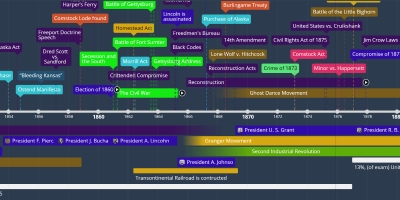 APUSH
Timeline for anyone taking AP US History. Its really importa...
Date: