may 21, 1922 - Teapot Dome
Description:
it was the most sensational case of public corruption during the Harding administration was the Teapot Dome scandal, Contemporaries believed that this scandal, which involved public officials making secret deals for personal profit at public expense, epitomized politics of the 1920s.
Added to timeline: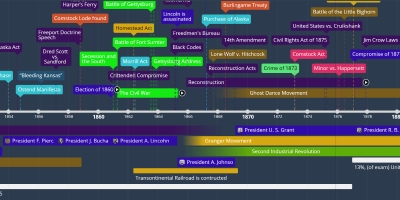 APUSH
Timeline for anyone taking AP US History. Its really importa...
Date: