aug 22, 1925 - Scopes Trial
Description:
Tennessee made it illegal to "teach any theory that denies the Story of the Divine Creation… and to teach instead that man had descended from the lower order of animals." John T. Scopes, a substitute biology teacher, assigned readings for his students from Civic Biology, which was prohibited. He got put on trial. He was found guilty
Added to timeline: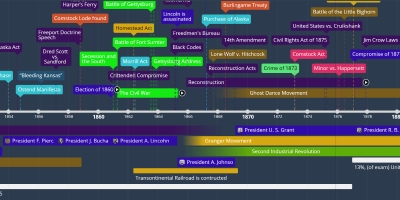 APUSH
Timeline for anyone taking AP US History. Its really importa...
Date: