jan 15, 1904 - Roosevelt Corollary
Description:
restated U.S. responsibility to stand against European intervention in the Americas and help Latin American countries in international debt. Policy justified U.S. intervention. Important cuz it created belief Latin Americans were people in need and US had right to maintain leadership in Western Hemisphere, by force if necessary, and Latin Americans would accept this
Added to timeline: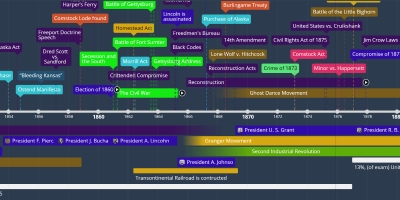 APUSH
Timeline for anyone taking AP US History. Its really importa...
Date: