apr 17, 1905 - Lochner v. New York
Description:
when the state of NY enacted a statute forbidding bakers to work more than 60 hours a week or 10 hours a day. Court invalidated the New York law, seeing it as a labor law; the state had no reasonable ground for interfering with liberty by determining the hours of labor.
Added to timeline: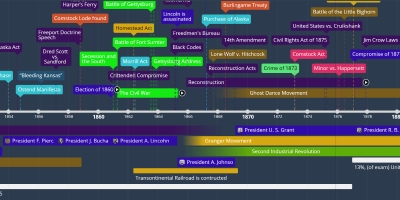 APUSH
Timeline for anyone taking AP US History. Its really importa...
Date: