feb 18, 1942 - Double V Campaign
Description:
the African American newspaper called the Pittsburgh Courier began the Double V campaign to promote victory against the Axis abroad and victory against racism and discrimination at home. Black pressure when US entered WW2 increased, the had been criticized for lack of patriotism.
Added to timeline: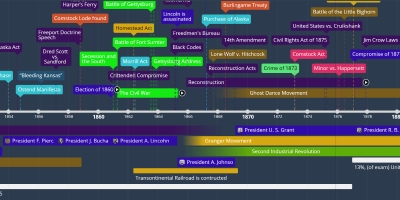 APUSH
Timeline for anyone taking AP US History. Its really importa...
Date: