feb 18, 1945 - D-Day
Description:
Allied invasion to get back into France, which German had taken, on June 6, 1944. it was the largest amphibious landing operation in history. The success of the event lead to the liberation of France and the end of WW2 in Europe (1945). US played a major role in planning and execution of the bold operation.
Added to timeline: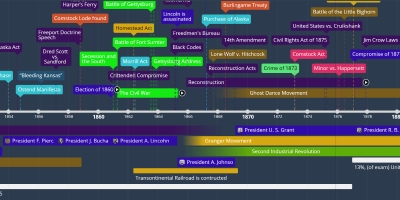 APUSH
Timeline for anyone taking AP US History. Its really importa...
Date: