aug 2, 1941 - Atlantic Charter
Description:
it was a meeting held aboard the HMS Prince of Wales on August 14, 1941, where FDR and Winston Churchill created the Atlantic Charter, a document. The agreement was neither an alliance nor a binding legal commitment, but rather the articulation of a proposed set of shared principles for international collaboration in maintaining peace and security.
Added to timeline: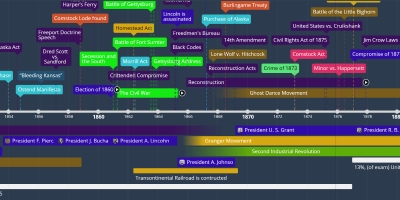 APUSH
Timeline for anyone taking AP US History. Its really importa...
Date: