apr 30, 1923 - Adkins v. Children's Hospital
Description:
it was a court case that occured in 1923. The results struck down minimum wage laws as violating the due process clause of the Fifth Amendment and Americans' liberty to enter into contacts without government interference. Thought that the narrow 5 to 3 majority thuse supported laissez-faire economics and the principle that economic processes should be determined by the free market rather than the government
Added to timeline: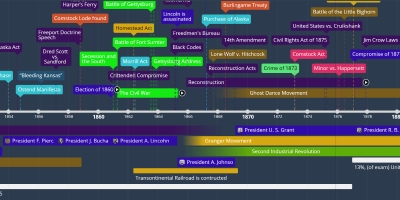 APUSH
Timeline for anyone taking AP US History. Its really importa...
Date: