may 16, 1918 - Palmer Raids
Description:
it was a law which allowed non citizens who were members of organizations seeking to overthrow the government by force or violence to be deported. The 1918 legislation ordered Attorney General Palmer to conduct "Palmer raids," where federal agents invaded homes, schools, churches, and other buildings to seize militants in an attempt to halt their labor-organizing efforts
Added to timeline: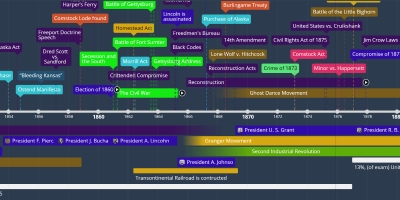 APUSH
Timeline for anyone taking AP US History. Its really importa...
Date: