aug 19, 1913 - Federal Reserve Bank
Description:
it established a government-controlled, decentralized banking system for the US. Was enacted on December 23, 1913. A key component was the creation of the Federal Reserve System, granting broad powers over the country's banking institutions and subsequently the national economy.
Added to timeline: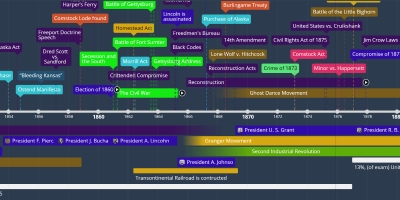 APUSH
Timeline for anyone taking AP US History. Its really importa...
Date: