oct 14, 1914 - Clayton Antitrust Act
Description:
It imposed even more severe restrictions against monopolies and declared that labor unions and agricultural cooperatives were not combinations working in restraint of trade and therefore were exempt from most of the antitrust legislation. Strengthened the Sherman Antitrust Act
Added to timeline: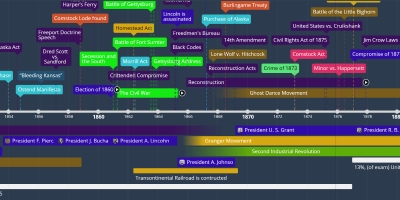 APUSH
Timeline for anyone taking AP US History. Its really importa...
Date: