feb 17, 1375 - Templo Mayor (Main Temple)
Description:
1375-1520 CE
Stone
Tenochtitlan (Mexico City)
The city of Tenochtitlan was established in 1325 on an island in the middle of Lake Texcoco (much of which has since been filled in to accomodate Mexico City which now exists on this site), and with the city's foundation the original structure of the Templo Mayor was built. Between 1325 and 1519, the Templo Mayor was expanded, enlarged, and reconstructed during seven main building phases, which likely corresponded with different rulers, or tlatoani ("speaker"), taking office.
Added to timeline: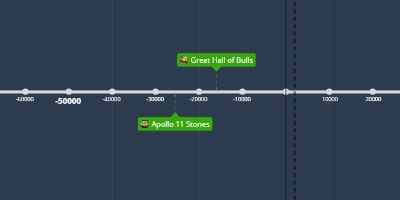 AP Art History Timeline
A timeline of all the different works we learn about over th...
Date:
Images: