nov 10, 1070 - Great Serpent Mound
Description:
1070 CE
Earthwork/effigy mound
Adams County, Southern Ohio
The head of the serpent aligns with the summer solstice sunset, and tail points to the winter solstice sunrise. It has been suggested that the curves in the body of the snake parallel lunar phases, or alternatively align with the two solstices and two equinoxes.
Added to timeline: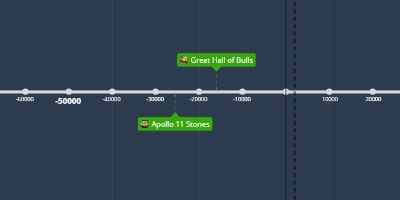 AP Art History Timeline
A timeline of all the different works we learn about over th...
Date:
Images: