dec 7, 1941 - Attack on Pearl Harbor
Description:
Japanese surprise attack where they flew over Pearl Harbor bombing every ship, 2,400 Americans killed, cause US to declare war on Japan (eventually U.S drops two atomic bombs on them). It was the first time America was directly attacked on U.S. soil
Added to timeline: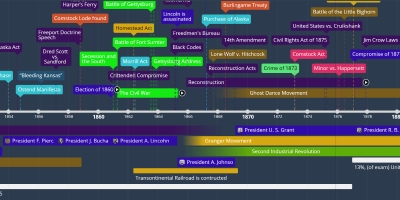 APUSH
Timeline for anyone taking AP US History. Its really importa...
Date: