jul 29, 1937 - Court Packing Plan
Description:
A move by President Franklin D. Roosevelt to increase the size of the Supreme Court and then bring in several new justices who would change the balance of opinion on the Court. Roosevelt proposed to pack the Court in the 1930s, when several conservative justices were inclined to declare parts of his program, the New Deal, unconstitutional. Congress would not allow the number of justices to be increased, and Roosevelt was criticized for trying to undermine the independence of the Court.
Added to timeline: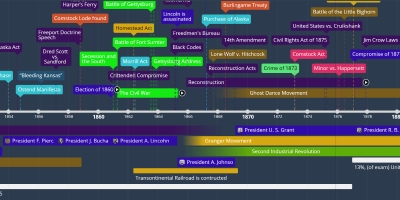 APUSH
Timeline for anyone taking AP US History. Its really importa...
Date: