mar 16, 2500 BC - Stonehenge
Description:
2550-1600 BCE
Bluestone, sarsen sandstone,
Wiltshire, England
Began construction in 2550 BC contemporary of the 1st dynasties of ancient Egypt. Had 3 phases of construction.
Added to timeline: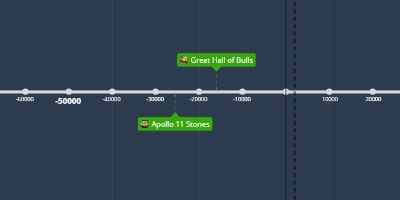 AP Art History Timeline
A timeline of all the different works we learn about over th...
Date:
Images: