jun 16, 3000 BC - Anthropomorphic Steele
Description:
4000-3000 BCE
Sandstone
Saudi Arabia
Crafted out of sandstone, and appears very textured. Found in a small village in hail in northwest Saudi Arabia. These were commonly found throughout the region due to cultural diffusion.
Added to timeline: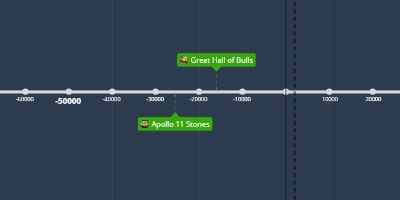 AP Art History Timeline
A timeline of all the different works we learn about over th...
Date:
Images: