nov 21, 1941 - Executive Order 8802
Description:
by FDR and signed in order to prevent racial discrimination in the national defense industry. It was the first federal action to promote racial equality and prohibit employment discrimination that wasn't a law
Added to timeline: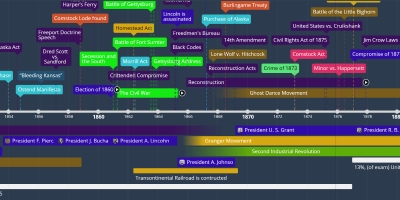 APUSH
Timeline for anyone taking AP US History. Its really importa...
Date: