may 12, 1300 - Moan on Platform
Description:
1100-1600 CE
Volcanic tuff figures on basalt platform
Rapa Nui (Easter Island)
Moai originally would be placed with their backs to the sea, looking back at the island for protection. They also would have eyes painted with white and red. Sculptures would have been painted, too.
Added to timeline: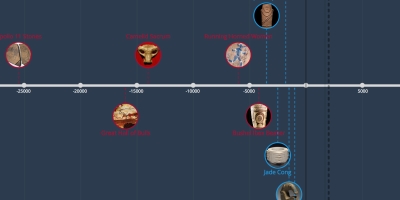 APAH
Images
Date:
Images: