feb 8, 6000 BC - Running horned woman
Description:
6000-4000 BCE
Pigment on rock
Algeria
Appears to be a big woman of importance due to jewelry and summoning grains in the sky. Most likely worshiped by the native people in the Algeria region.
Added to timeline: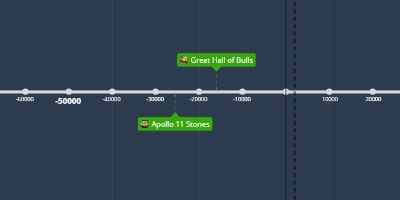 AP Art History Timeline
A timeline of all the different works we learn about over th...
Date:
Images: