jul 31, 1947 - Truman Doctrine/ Marshall Plan
Description:
Truman's plan to contain communism in Europe. The Marshall Plan aided European countries by supplying money and resources to countries crippled in WW2, to make capitalism seem more favorable to those countries and stop the spread of communism during the Cold War.
Added to timeline: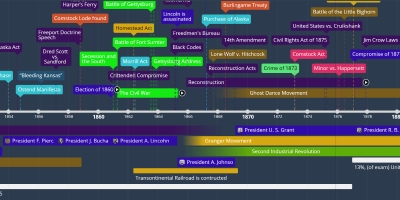 APUSH
Timeline for anyone taking AP US History. Its really importa...
Date: