dec 29, 1898 - USS Maine sinks
Description:
happened in Havana Harbor right by Cuba. No one knew exactly why it was there and there wasn't really proof that the Spanish sunk it but it caused a lot of debate because it was all over the newspapers. begin to see influence of technology on elections
Added to timeline: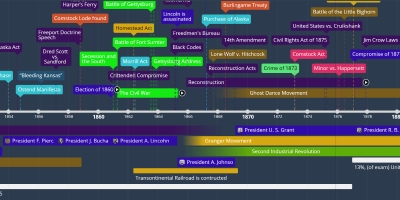 APUSH
Timeline for anyone taking AP US History. Its really importa...
Date: