aug 1, 2191 - Navigation Chart
Description:
Wood, fiber, shell
Marshall Islands (Micronesia)
In order to determine a system of piloting and navigation the islanders devised charts that marked not only the locations of the islands, but their knowledge of the swell and wave patterns as well. The charts were composed of wooden sticks; the horizontal and vertical sticks act as supports, while diagonal and curved ones represent wave swells. Cowrie or other small shells represent the position of the islands.
Added to timeline: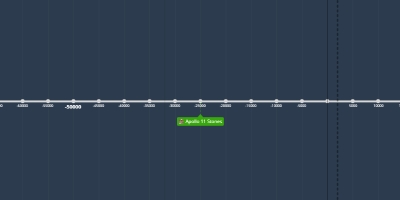 APAH Timeline
Date:
Images: