sep 7, 1428 - Ruler's feather headdress (probably of Motecuhzoma II)
Description:
Shows long distance trade bc they take luxury goods. Created by feather workers who were highly regarded by the people and lived in a special section of the capital.
Function: used by rulers in ceremonies and performances to transform the ruler into the costume.
Feathers (quetzal and cotinga) and gold
Mexica (Aztec)
Added to timeline: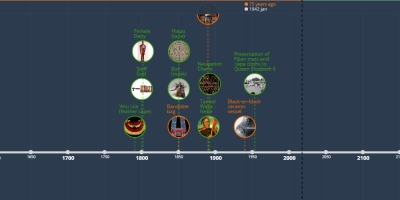 APAH Timeline
Date:
Images:
Geo: